MAKE YOUR DREAM COME TRUE BY CONVERTING YOUR HOUSTON BATHROOM
When it comes to creating a trendy bathroom, our bathtub-to-shower conversion process can help.
One of the most recent in-home trends is to remove your bathtub and replace it with a shower. If you live in the Houston area, you are aware of the city's growing popularity. The more admired the area becomes, the more people want to move to a one-of-a-kind home in the area—and what could be more one-of-a-kind than having a tub-less bathroom?
If you want to install a beautiful, modern shower, you must first find a reputable bathroom remodeling company to assist you.
Sothern Belt Construction has the knowledge, dedication, and passion to assist you in creating your ideal shower.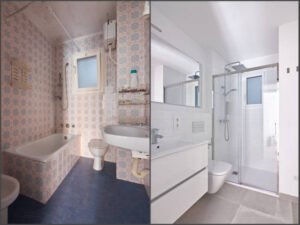 Your bathroom is one of the most private rooms in your house. What you have — or don't have — in this bathroom can drastically alter its appearance and functionality.
If you're ready to remodel your bathroom, you deserve the most skilled and knowledgeable remodeling company. Choosing a family-run business like Sothern Belt Construction over a mediocre one is in your best interests.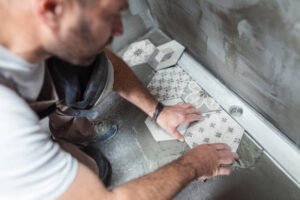 We will provide you with the following:
Professionals

We have over 20 years of experience and understand what it takes to complete the best bathroom conversion.

Reliability

Finding a dependable and trustworthy remodeling company is essential if you want to feel safe in your own home. The Better Business Bureau has given Sothern Belt Construction an A rating, indicating our expertise and dependability.

Satisfaction

The goal of Southern Belt Construction is to provide you with top functionality and aesthetic benefits in your bathroom. We can assist you with a bathtub replacement, a shower replacement, or a complete remodel. Our top-tier team has over 55 years of home remodeling experience, which means excellent results.
Other businesses exist solely to make a profit. They don't pay enough attention to the house and don't take the time to listen to what the customer wants.
That is not the case with Sothern Belt Construction.
Our company collaborates with our clients to develop and implement their vision. We want all of our customers to be happy, and we provide that happiness through our high standards, morality, and integrity. Sothern Belt Construction thrives on developing close interpersonal relationships with our customers in the hopes that each one will become a member of our family.
Sothern Belt Construction is ready to assist you if you are ready for a bathroom conversion.
CALL US RIGHT NOW FOR A BATHROOM CONVERSION. QUOTATION!
Sothern Belt Construction can assist you if you live in the Greater Houston Area and are looking for a dependable and trustworthy contractor for your bathroom conversion. Whatever vision you have for your bathroom, we will collaborate with you to make it a reality.
Sothern Belt Construction wants to give you the bathroom you deserve. After all, the bathroom is a very personal space in your home, and you have the right to be happy with your surroundings.
To get started, give us a call or fill out our online form—we'll be happy to set you up with a free consultation and cost estimate!