CONSTRUCT YOUR DREAM HOME – Remodel your Whole House
WHOLE HOUSE REMODELING IN HOUSTON
If you are interested in premier whole house renovations, then search no further.
Are you currently in the middle of designing something wonderful, but need a little assistance in bringing it to life?
Regardless of whether you're interested in improving your vision, our whole home remodeling design consultants are prepared to design it in a way that you'll be happy with. Combining our complementary experience, we can ensure that your home renovation project will be done successfully and correctly the first time.
A whole house remodel completely changes the look of your home. Removing walls and reconfiguring the new space, creating new rooms with additions, remodeling kitchens and bathrooms, luxury home renovations, updating the interior, installing new siding, decks, windows, and doors. A whole house renovation will include pretty much anything you can think of. And our home remodeling company is well-versed in all aspects of the process.
Kitchen within Home Renovation
From beginning to end, we offer complete remodeling for your kitchen, including the planning process, the design process, and everything in between. No matter what your current kitchen remodeling situation is, if you're tired of cooking in your outdated kitchen and want to breathe some new life into your space, we can create a beautiful kitchen in our portfolio for you in no time. High-quality materials are always used by Southern Belt Construction in all of our remodeling projects.
Through our use of quality material, such as granite, marble, quartz, or travertine, we are able to provide a food preparation and cleaning experience that will be reliable all the time.
A number of our customers' most cherished features include built-in pantry pullouts in cabinets, roll-out trays, waste container pullouts, and other similar features. Additionally, we love to incorporate cutting-edge technology in our designs, and we offer radiant heat flooring, USB wall chargers, and far more.
To help give your kitchen an edgy, rustic appearance, we can supply a hand-laid stone countertop with custom tile work to create a stunning kitchen in an understated style. With regards to design, our specialty is to design kitchens of all sorts, be they traditional or contemporary. This way, you're able to select several options to incorporate into your design.
Even if you have your heart set on a particular design for your kitchen, we will build the kitchen of your dreams so that cooking each day will be less of a chore and more enjoyable.
Master Bathroom Renovation
How do you cope with stress? It's time to relax in your bathtub! There is nothing like taking a nice, relaxing bath in a perfect bathroom space that is designed to help you relax.
With a group of experts on hand, Southern Belt Construction specializes in creating customized bathrooms that assist in relieving stress, while also meeting individual needs and preferences.
For example, people in Houston greatly appreciate Southern Belt Construction for our exceptional ability to recreate their vision with cutting-edge materials and impeccable craftsmanship.
Southern Belt Home Remodeling and Construction is very proud of the work they do creating breathtaking bathrooms, master suites, and powder rooms, while also getting the most efficiency and functionality possible out of each customer. With this remodeling, you instantly raise the value of your home and may help you sell it at a higher price in the future. We have worked on everything from walk-in steam showers, to custom cabinets, to relaxing tubs, to granite and marble countertops with marble or ceramic tile floors, whirlpool baths, and much more. We are able to manage space challenges in your bathrooms and incorporate the latest fashions and fixtures while providing affordable costs.
Family Room Additions
Do you feel a little crowded in your home? If your family is growing, you might need to make some space changes to accommodate everyone with a room addition phase in your remodeling project.
When it comes to room addition, Southern Belt Construction can handle all of your needs with time and efficiency. We will help you stay in your neighborhood and still provide a great amount of room to share with your loved ones. As our dedicated room addition contractors work with you to design and build all kinds of new spaces that fit in seamlessly into existing home room spaces, we also design and build all kinds of spaces that can be located within existing house areas.
A room addition can also be viewed as an excellent investment as you can expect large returns in the years to come. While the nature and size of your new room requirements may vary, we are able to accommodate them all. It is just a simple process to make an appointment with our contractors, and then you will be able to makeover your home by way of a room that accentuates your personal style.
Outdoor Project & Renovation
Even in Houston, which gets quite a bit of precipitation, we get amazing weather all year round, so why not give your outdoor spaces a bit of style and charm so you can host parties for your family and friends?
When it comes to outdoor and exterior remodeling, we have over 35 years of experience and are able to handle it all, from designing BBQ and grilling areas to garden patios and more.
We design outdoor spaces to fit the climate and incorporate both permanent and moveable shades, ceiling fans, fire pits, and electrical outlets, so you will be comfortable and entertained regardless of the weather. We have a creative team of designers that has the drive to create various kinds of outdoor living spaces such as patios, decks, functional and elegant outdoor kitchens, pool houses, and even small offices.
Outside remodeling is the only other major home improvement you should do. Depending on your personal tastes, you may also want to have your house painted, have your entryways and porches enclosed, add additional water features, change the look of your outdoor lighting, and install James Hardi siding with Southern Belt Construction.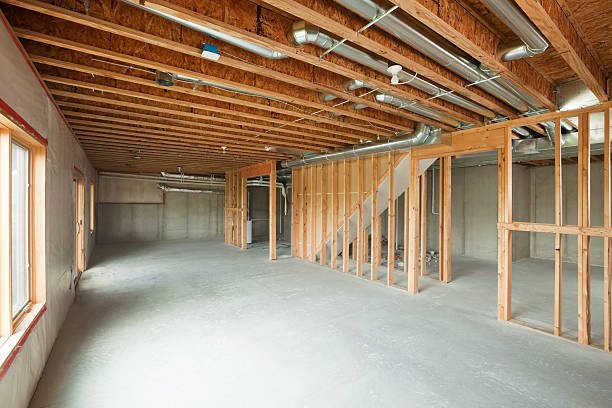 Our process begins with meetings with clients to develop a detailed and exacting home refurbishment plan, one that addresses every aspect of the renovation that will make the client's life more enjoyable. Our design team applies their knowledge and creativity to reconfigure homes to meet your needs.
Idea

Every project starts with a thought. We will listen to your needs and explain how we can help you bring your idea to life, whether you have a very specific vision for your remodeling project or want to hear our industry insights.

Design

We shape your idea after we've learned everything there is to know about it. To put it another way, we create blueprints and drawings of your design. Let us worry about the technicalities. You will have the opportunity to review our plans and tell us what you like and dislike about them.

Build

We begin transforming your home once you give us the thumbs up on the design. While we're getting our hands dirty, you can track our progress, review schedules, and view photos from the job site using the latest software that we'll show you.
We have never disappointed any of the thousands of customers who have placed their trust in Southern Belt Construction. This is demonstrated by our perfect record with the Better Business Bureau, which is only possible due to our unwavering commitment to quality and time efficiency.
We can collaborate with you on all aspects of your project because we use a design-build approach. From the initial client consultation and concept development to the final construction and completion.
Call Southern Belt Construction when you need Houston interior remodeling experts. View examples of our work on our website or fill out our form for a free in-home consultation.