Interior Remodeling Contractors Houston
Houston Remodeling Builders | Custom Remodeling Project Services
Houston's Southern Belt Construction and Remodeling professionals have been providing a wide range of construction services in Houston and its surrounding towns for quite some time. At all levels, we try to maintain the highest standards and exceed our client's expectations. We keep our promises and are known for meeting tight deadlines while delivering only the best from outdoor spaces room renovation, and kitchen remodeling to living spaces room additions, and more. Our bathroom remodeling contractors strive to develop a responsive customer connection that allows us to meet, if not surpass, the objectives of each of our projects.
A rating from the Better Business Bureau.
Thousands of cabinets for every room.
Contracts might be fixed or cost-plus.
Full-service design-build remodeling.
Can handle minor and large jobs and repairs.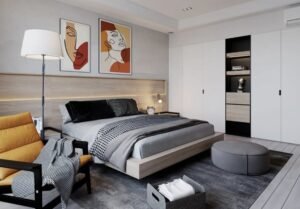 A Houston Interior Remodeling
With over 1,300 residential remodeling projects for remodeling living spaces outdoor spaces and more, ranging from minor repairs to complete house remodels, we are equipped to handle the intricate process of changing your home. Southern Belt Construction offers the skills to achieve your vision, whether you want to update your kitchen or bathroom, add an in-law apartment, or develop the ultimate outdoor living space. Check out our available home remodeling services below, or get in touch with our home remodelers now for kitchen remodeling bathroom remodeling, and home design consultations. Check our home kitchen remodeling business reviews and more on our google business home page
Houston's Southern Belt Construction's inventive and experienced home constructors will complete the task!
Why Remodel Your Home?
Many homeowners are apprehensive to embark on a home remodeling project. While some are concerned about the expenses, others are concerned about the ROI or the inconveniences of remodeling their favorite rooms.
In fact, the benefits of hiring the appropriate home renovation professionals will astound you. You can have complete peace of mind with Southern Belt Construction because we work with devotion and commitment. If you're considering remodeling, whether you're selling or remaining, consider the following benefits. Contact Us Today For A Home Estimate!
Is Houston Interior Remodeling your best choice? Southern Belt Construction provides alternatives to merely adding a few feet. An interior home renovation will:
1: Increases Comfort

Did you know that 64% of homeowners like their houses more after remodeling?

2: Lower Maintenance Costs and Problems

Our homes' upkeep expenditures tend to rise as they age. When you notice leaks in your bathroom or cabinet handles that are falling off, it's time to rebuild.

When you overlook problems around your house, the costs of repairs will continue to climb. On the contrary, our knowledgeable professionals can identify potential concerns throughout a remodel and save you from big repair costs later on.

3: Raise House Value

Even a simple bathroom remodel by our specialists can significantly boost the value of your home. You can achieve outstanding results if you combine a kitchen makeover with a room addition.

Buying a home is one of the most significant expenditures most of us will make in our lives. When you take care of your home, its worth will rise steadily. Increasing the size, layout, or design of your home makes it more enticing to guests. When the time comes to sell, it will be more appealing to prospective purchasers.
Look no further than the skilled team at our Houston Southern Belt LLC for the best in home remodeling and design. We are a full-service home remodeling company based in Houston with one primary goal: to convert your ideal Houston home into a reality on schedule and on budget. Our in-house home design team carefully listens to your needs, goals, and stylistic home preferences, providing high-quality home project results that represent your individuality and improve your quality of life. Contact us right away for an interior home remodeling service quote!
LEARN MORE ABOUT OUR EXCLUSIVE HOUSTON INTERIOR REMODELING SERVICES AND COSTS..
Fixer Upper Houston Interior Remodeling Contractors
Houston home remodeling trends change all the time; this year, open kitchens, spa-like baths, bathroom renovation ideas, and breathtaking views are popular. Bronze and stone are popular materials for the two most crucial rooms in the house: the kitchen and the bathroom. This season, light colors, such as white on white, are very fashionable. If you want a more timeless, classic home makeover that won't date this decade, our Houston remodeling contractors will work with you to discover the exact style that will last. Also, look at our Houston remodeling business description for more about our Houston remodeling contractors and what we offer!
Our Work
Southern Belt Construction is a one-stop shop for all residential home improvement needs in and around the Houston area. We are expert contractors in:
Kitchen Renovation

Bathroom Remodeling

Room Augmentations

Remodeling of high-rise buildings
Our contractors often manage large-scale, difficult home projects. If you require home remodeling services, our team of experts can help.
The Way We Do It
We are a full-service home remodel design and construction firm; we handle every aspect of your home remodeling project, from preliminary designs and building permits to appliance selection and the final coat of paint.
Our in-house team enables a more streamlined procedure, which directly translates into significant cost savings, shorter project completion times, and improved communication between you and our team.
Reliability
There's a reason we believe our firm is the finest option for Houston house building and development for many things including bathroom remodeling living space renovation and more  – with years of experience, we're a company that knows what we're doing. We also handle all aspects of home remodeling, from early plans to the final coat of paint. Because we manage everything in-house, your project will be completed faster and just as you envisioned.
ARE YOU READY TO MAKE YOUR DREAM HOUSE A REALITY?
We have an A+ rating with the Better Business Bureau of Houston! Check out our fantastic reviews on Google, Angie's List, Home Advisor, and anyplace else general contractors or remodelers are rated. We are so good that no matter where you check, the reviews will be excellent.
The skilled home renovation experts at Southern Belt will walk you through every stage of the remodeling process. Whether you want a modern kitchen design, a traditional bathroom theme, or something in between, we can help.